Bihai, Everytime I go to a particular beach in Grenada I fill my pockets with the mucuna seed. I have hundreds of them but cannot resist picking up those colorful jems as I walk. I planted many out and got a few to germinate. One has taken off and is competing on a fence with Quisquailis indica and Aristolochia grandiflora. I do not know if any one of them will win out, they seem to be holding their own. The vine is in full sun. After a year, I am still waiting for it to bloom. I found Entada floating on lake Maracaibo and so I planted these seeds too. One came up which I planted at the base of a big Erythrina. The plant is alive, that is all I can say. It has not taken off and is a straggly thing. I do know that the vine is huge so if it takes off it needs a big tree to climb in. When these finally bloom I will post some photos. chris
Shaman
Posts: 1169
Joined: Sat May 01, 2004 3:15 am
Location: Valencia, Venezuela
---
Bi, Be aware that some Mucuna species are invasive (annuals could be a problem as far north as Gainesville) and have extremely irritating hairs on the capsules - giving them the name \"cow itch\". You might want to check with UF herbarium for details on individual species. If you no longer have beans you could send them vouchers of the shoots before they get too well along.
Kit
______________________________________________________________________
Kirsten A. Llamas, Editor
kirsten@tropicsphere.com
Author, Tropical Flowering Plants, TropicalFloweringPlants.com
All photos are copyrighted and may not be reproduced without permission by the author.
Top of the Food Chain
Posts: 8641
Joined: Fri Apr 30, 2004 10:34 am
Location: near Miami, Florida, USA
Climate: Humid Subtropical
Zone: USDA 10
---
Hello Bihai,
Here are a couple of photos of similar vines found in tropical Australia and the South Pacific. In case you are interested.
The first is a flower of Mucuna gigantea or Burnie Bean. The seed pod is large and rounded and frequently found on the forest floor. It has the typical flower shape found in M. Bennettii. The immature seeds have a coating of fine hairs similar to what Kit describes, hence the name, which I can attest to having carried some around in my pocket until the infernal itch drove me crazy.
The second is the largest seed of all - Entada phaesolides. It is commonly called Matchbox bean as the seeds were cut in half and, with the attachment of a filagreed silver hinge and clasp, were used as decorative matchboxes in earlier days. They are very common in the rainforest. particularly near streams which wash the fallen seeds into the ocean.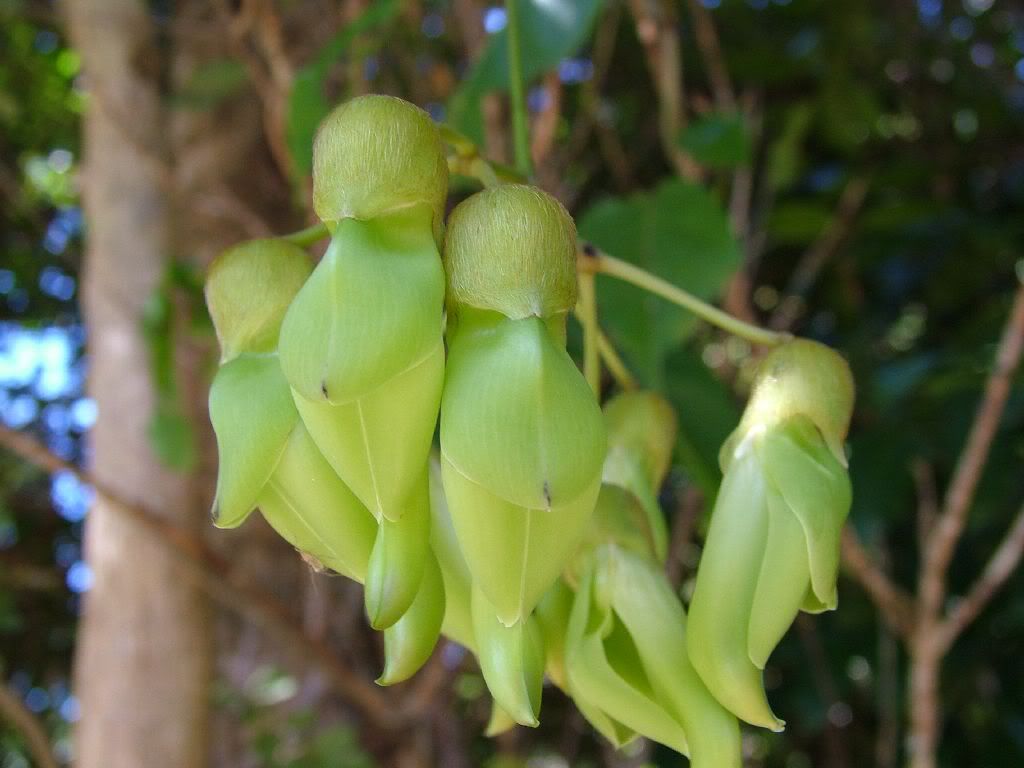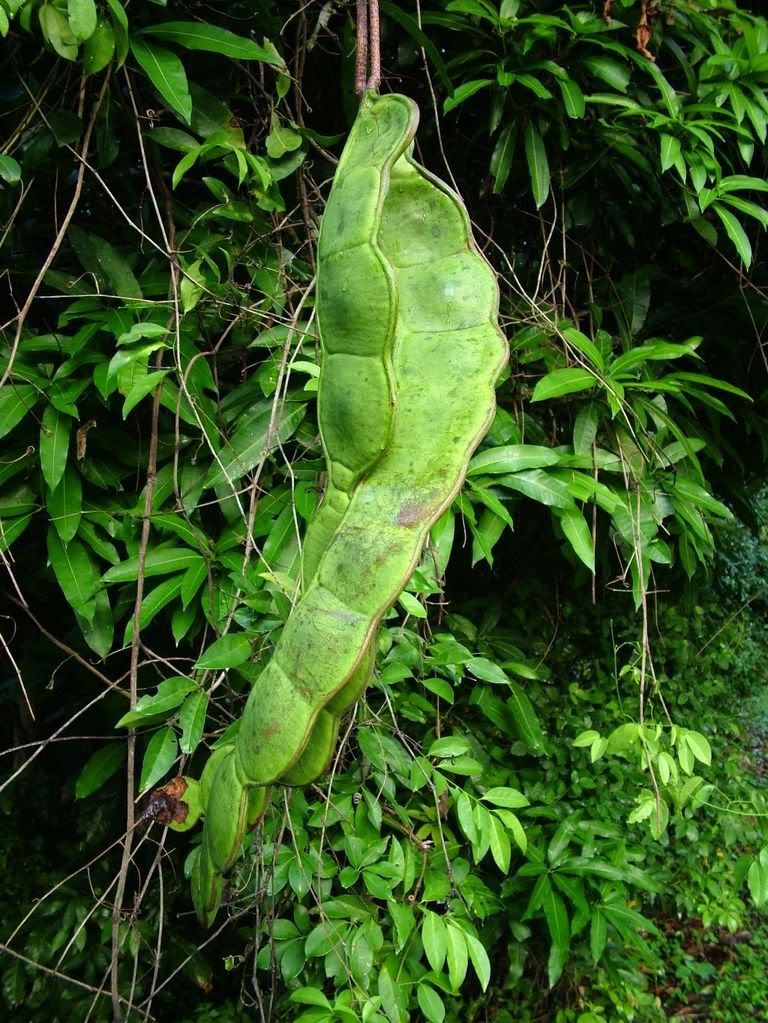 Grant

"Men of interperate mind never can be free; their passions forge their fetters."
Edmund Burke
Macaw
Posts: 412
Joined: Sun May 02, 2004 2:23 am
Location: Cairns, Queensland, Australia
Climate: Cool Tropical
---
Bihai,

I grew a vine from a seed that was given to me as Mucuna benetti, but it ended up something different. I never did identify it, but the leaves looked similar to Mucuna, although the flower panicles were upright, not pendant, and purple in color. Unfortunately, the flowers were so on top, and the vine so dense you could not see them from beneath. I never realized it was blooming until I noticed them from the street, even though the vine was growing in a mature gumbo limbo tree in the back yard. Also, the vine grew out of control, to the point that I felt it might kill the gumbo limbo. It got to the point where the entire tree was covered, and strangled, and so on. I cut it out and killed it. If you have anything similar, it will out grow all the other vines you have listed threefold.

Good luck,
Bill
Anaconda
Posts: 159
Joined: Sat Mar 19, 2005 9:54 pm
Location: Southwest Florida, zone 10
---
I will concure on the aggressiveness of this vine. As I said above mine is competing with a Quisquails indica and an Aristolochia but it seems to be on top of the other two. Another thing Bihai, the plant has tiny hairs on the leaves, in M. novo-guinensis these are VERY irritating if you brush up against it---like when you prune a bit of it and then gather up the pieces in your arms to carry to the compost pile. You will be wishing you had not done this for hours. chris
Shaman
Posts: 1169
Joined: Sat May 01, 2004 3:15 am
Location: Valencia, Venezuela
---
---
Who is online
Users browsing this forum: Google [Bot] and 2 guests